About the project/ Sobre el proyecto
Territorializing from within: protocolos [en tránsito] para atender lo de adentro
I accompany you, I listen to you, I tell you my story / Te acompaño, te escucho, te cuento mi historia.
We found each other in places that were difficult to call home, while relying on screens and voice messages as our common place for meeting. "I'm my home, my many homes'' asserted Edna - we are all populated by different voices and our cuerpas, our territory. In a way, we were "singing our maps" - mediating and mapping our relationships with our geographies through song.
/Nos encontramos en lugares a los que era difícil llamar hogar, mientras confiamos en las pantallas y los mensajes de voz como nuestro lugar común de encuentro. "Soy mi casa, mis muchas casas", todos estamos poblados de voces diferentes y nuestras cuerpas, nuestro territorio. En cierto modo, estamos "cantando nuestros mapas", mediando y mapeando nuestras relaciones con nuestras geografías a través de la canción.
Aleyda Rocha
Aleyda Rocha is an artist and researcher interested in exploring and evincing the everyday practices of extractivism of data, bodies, experiences intrinsically linked with colonialism and the colonial project. She is currently a scientific researcher in the Department of Digital Humanities in the Austrian Academy of Sciences in Vienna.
/Aleyda Rocha es una artista e investigadora interesada en explorar y evidenciar las prácticas cotidianas del extractivismo de datos, cuerpos, experiencias intrínsecamente vinculadas al colonialismo y al proyecto colonial. Actualmente es investigadora científica en el Departamento de Humanidades Digitales de la Academia de Ciencias de Austria en Viena.
¨Accepting an invitation to collaborate on a topic that crosses you and moves you from a stranger is jumping into the void, into that void that scares you but challenges you.I dared and discovered that the void was actually an infinite of possibilities.

¨Aceptar una invitacion para colaborar en un tema que te atraviesa y te conmueve de parte de una desconocida es lanzarse al vacio, a ese vacio que asusta pero reta, me atrevi y descubri que el vacio era en realidad un infinito de posibilidades.¨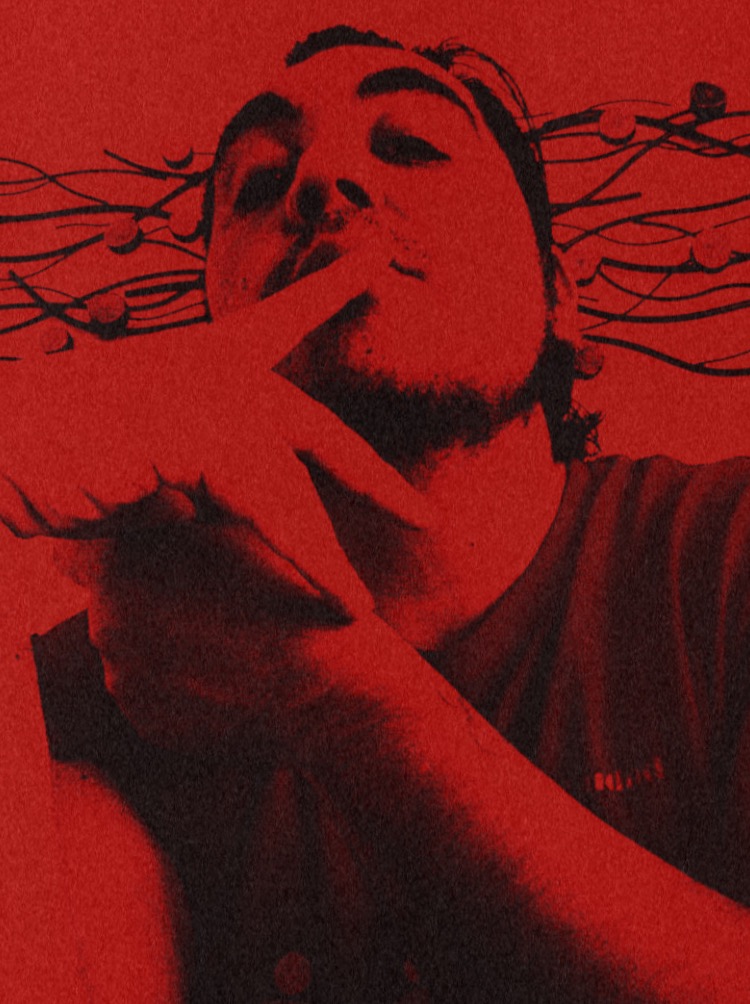 El GIl
Gil Espinosa is a non-binary musician and LGBT + activist from Sonora and Chihuahua, Mexico. Currently focused on the multidisciplinary project El GiL, which combines pop music, cabaret theater and other performative actions.
/Música no binaria y activista LGBT+ de Sonora y Chihuahua, México. Actualmente enfocada en el proyecto multidisciplinario El GiL, en el que combina música pop, teatro cabaret y otras acciones performativas con técnicas didácticas de metodología participativa para reflexionar y cuestionar las construcciones hegemónicas de género, entre muchos otros paradigmas.
Edna Hernández
Edna Hernández is an artist, communicator, and independent cultural promoter, based in Mexico City. Her work centers on indigenous and the rights of afro-descendant peoples in Latin America.
/Edna Hernández es una artista, comunicadora y promotora cultural independiente, originaria de la CDMX, dedicada a la creación y recreación artística en relación a pueblos originarios, indígenas y afro descendientes.
---